Details

Category: Classroom Set Up
This page offers a look at the resources from Autism Classroom related to building skills. Please share this page using the buttons on the left.

 

These resources and others can be found on the AutismClassroom.com TPT Store here. 



Details

Category: Classroom Set Up
Courses for Teachers, Paraprofessionals and Practicioners in Autism Classrooms - Here


Teacher Prep Course HERE
A foundation building course for teachers new to autism that solves the problem of how to get started.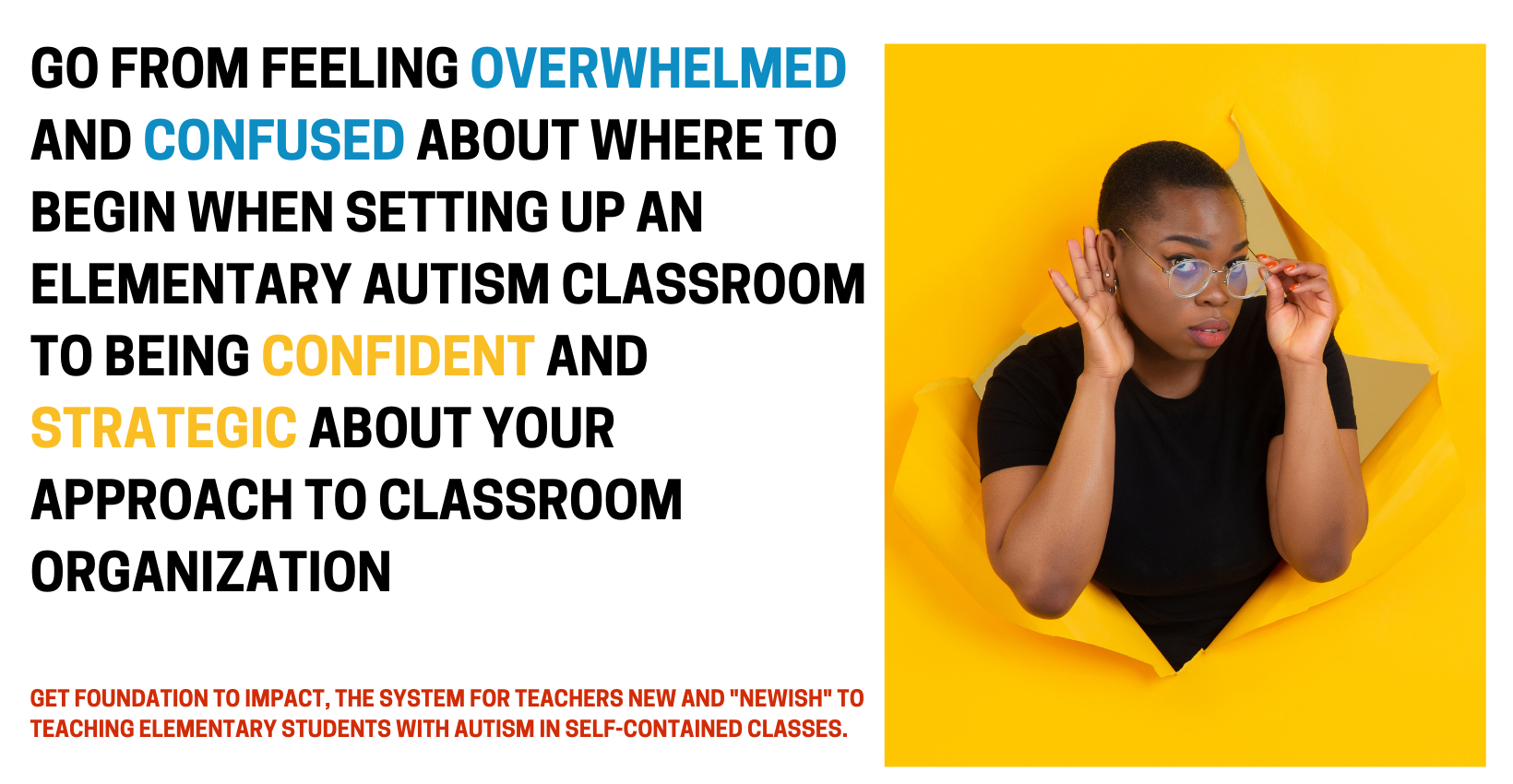 Why?
OK, MAYBE YOU'VE HAD ALL THE FEELINGS
nervous - chaotic - stressed - unsure - tired - sad - unprepared - not sure how to teach certain skills - not sure what to skills to teach
It's time to send those feelings somewhere else.
It's time you stopped second-guessing yourself about how to structure your classroom and become a leader in your field who can guide others on your team to make a stronger impact on those in your care …
… even if you're new to teaching in an autism classroom
YOU ACTUALLY CAN. INTRODUCING ... Foundation to Impact. Click here for more.
Or, check out our Free Mini-Courses, Ebooks and Guides
Details

Category: Classroom Set Up
Details

Category: Classroom Set Up
Details

Category: Classroom Set Up